Exhibitions and trade shows are lively places, full of the hustle and bustle of vendors and guests discussing the latest opportunities within their industries. Standing out at trade shows as a vendor can therefore be difficult.
That's where a directional speaker comes in. Capable of sending a beam of sound directly to a targeted audience without adding to the ambient background noise, a directional speaker can help your exhibition display to stand out and to deliver a clearer message to your audience.
What is a directional speaker?
Directional speakers, also known as either ultrasonic speakers or parametric speakers, are a type of speaker that sends a constrained beam of sound to a targeted location. This means that a beam of sound can be heard up to tens of meters away, immersing the listener in sound such as speech or music, whilst just steps away nothing can be heard.
How can directional sound help at your exhibition/trade show?
Exhibition halls are often frenetic, noisy environments where vendors are fighting for the attention of customers. Product demonstrations or sales pitches can be hard to deliver in these environments, as the potential customer will be easily distracted by the background noise of other exhibitors. Display boards of text are also easy to ignore in a room full of interactive, engaging demonstrations. 
By incorporating a speaker capable of emitting directional sound into your exhibition stand, you can help to cut through the noise and deliver your important message directly to a visitor. With a sound beam that is capable of travelling long distances, it is possible to attract the attention of someone far away in a personable manner. 
For example, if you have a television screen showing a product demonstration video, just relying on the television's built-in audio might not be enough. You might not be able to turn the television sound up high enough to make the audio legible, and even if you could, this might be distracting to your staff who are trying to speak to other guests. 
By using a directional speaker placed above a display screen, you can pinpoint the audio directly to the people watching. This will allow you to deliver the audio at a suitable volume to capture the attention of the viewers, without distracting those nearby who are not watching. 
Focusonics® directional speakers can also be used to direct sound to a specific product to make it appear to 'talk'. The reflected sound beam will give the impression that the sound is originating from the product itself, rather than a speaker. This approach also works for adding sound to holograms or transparent screens.
Which model of speaker is right for your exhibition?
Focusonics® offer two directional speakers, the Model A and Model B. Both speakers utilize the same technology, but are designed to offer different capabilities and are suited to different environments.
Focusonics® Model A
The Model A is suited for operations over distances of typically 3 to 15 meters. The Model A maintains directivity over larger distances, making it the ideal choice for larger exhibitions or trade shows.
Focusonics® Model B
The Model B is well suited for shorter distances of 1 to 5 meter distances, such as applications where the speaker is installed on the speaker above the person's head. The Model B is perfect for conversation-level volumes of sound.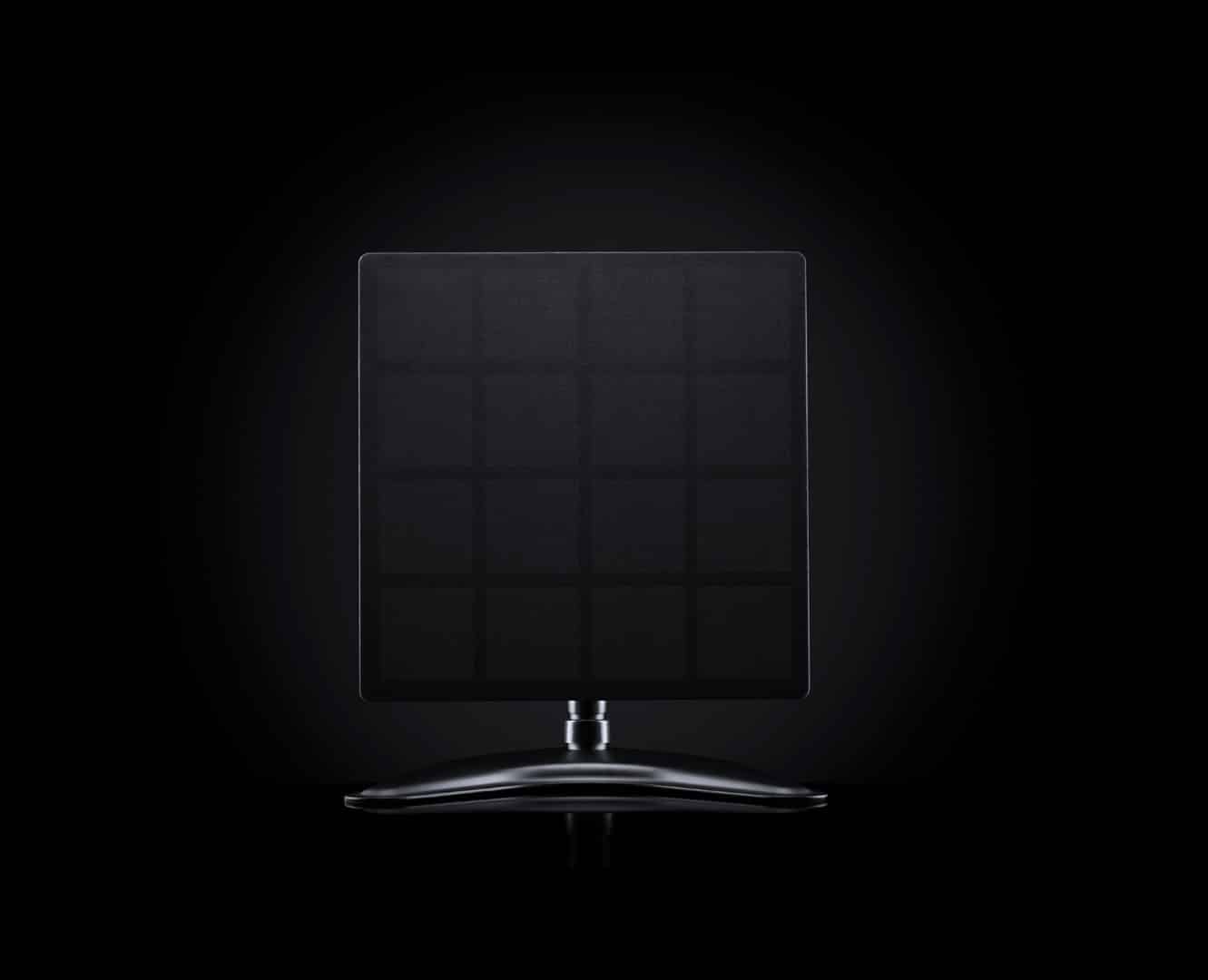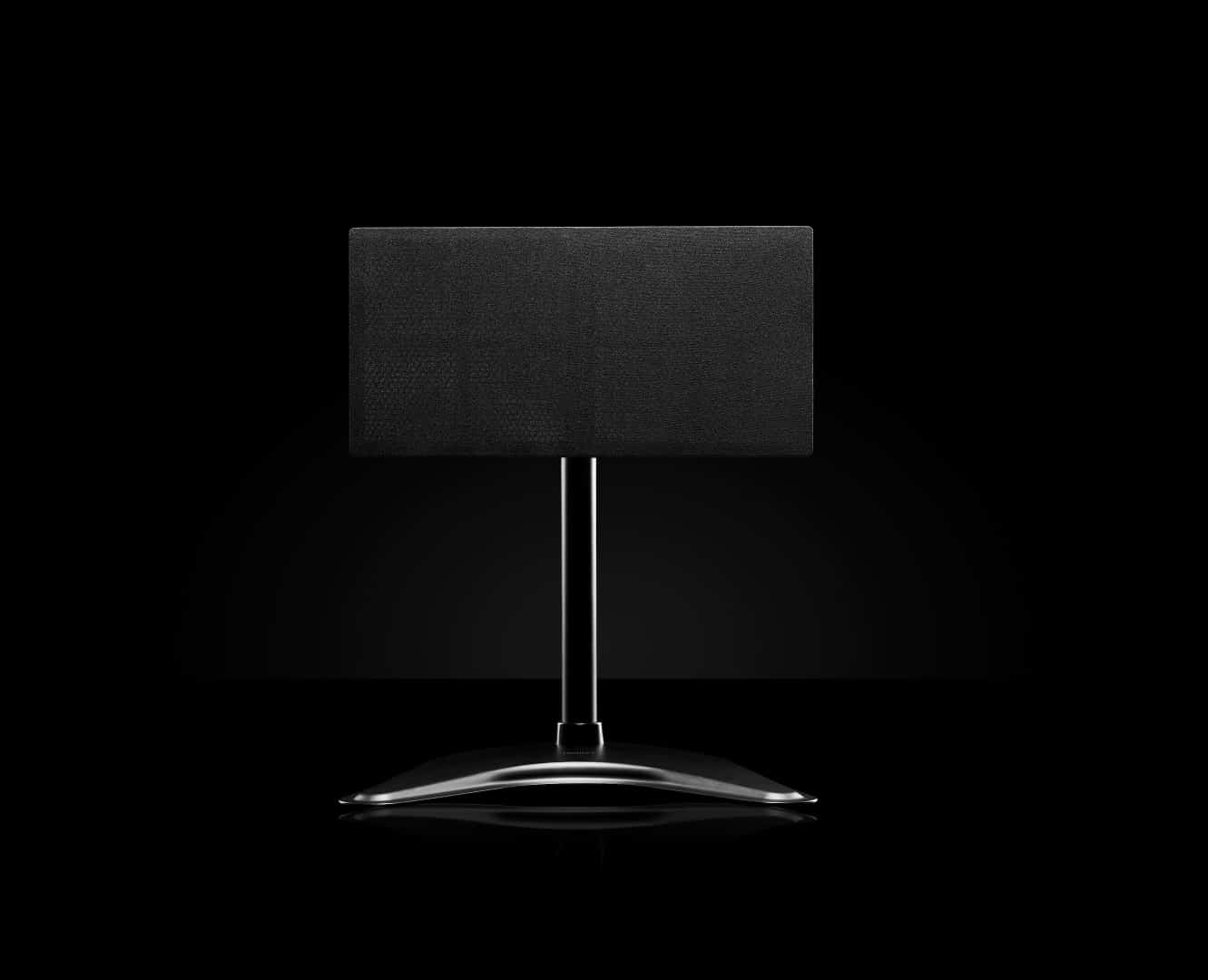 Interactive solutions
Our interactive solutions are most notorious for their integration into museum exhibitions, however it is certainly possible that this technology can be utilized in trade shows and much more. 
Focusonics® can be integrated with person recognition technology so that a visitor can be immersed with a selected audio message of choice, such as a personalized welcome message or sales pitch. 
This interactive solution is based on Neurotechnology's NCheck Visitor Management System, and works by firstly having a picture taken of the visitor at the registration terminal and having them input their details such as name and language preference. Then, when the person stands in the proximity of a display fitted with the Focusonics® interactive solution, they will be recognised by the camera and will subsequently hear a personalized message. If visitors register with their business information as well, this can give you the capability to tailor the demonstration to their business name, industry and requirements. 
The only specialized hardware required for this interactive solution is a Focusonics® speaker; it can use a regular camera for the initial registration picture and a regular computer or laptop can be used as the registration terminal with the Visitor Management System installed on it. The setup could even work on a mini PC such as the Intel NUC with a connected webcam.
Focusonics® in use:
The London Open 2022
Throughout the summer of 2022, our innovative speakers were used at The London Open 2022 exhibition at Whitechapel Gallery as part of London-based artist Dawoon Kim's installation. The art featured a photograph titled Practice (Mirrored) with an accompanying soundtrack. When standing in front of the art piece, the visitor was immersed in a club-like sound track. This focused sound helped to form an intimate and personalized immersive experience for the visitor.
The artist used a single Focusonics® Model A speaker mounted on the wall, enabling sound to be transmitted to up to 30 meters.
National Gallery of Art
Our speakers were used in a collaborative audio exploration project between artists from a range of countries including Ukraine, Poland, Finland, and the Netherlands. The project was titled "Difficult Pasts. Connected Worlds", with the thought behind it aiming to use art to help the general public become more aware of the connections between the past and present.
Several Focusonics® Model A speakers were used to create an audio spotlight where visitors would become immersed in music while no sounds were heard just a few steps away.
Get your hands on one today 
Focusonics® directional speakers can be purchased directly from our website here.  
If you are considering taking your exhibition display to the next level, please do not hesitate to contact us with your enquiries.