Improve your digital signage display using personalized & localized sound via a Focusonics® Directional Speaker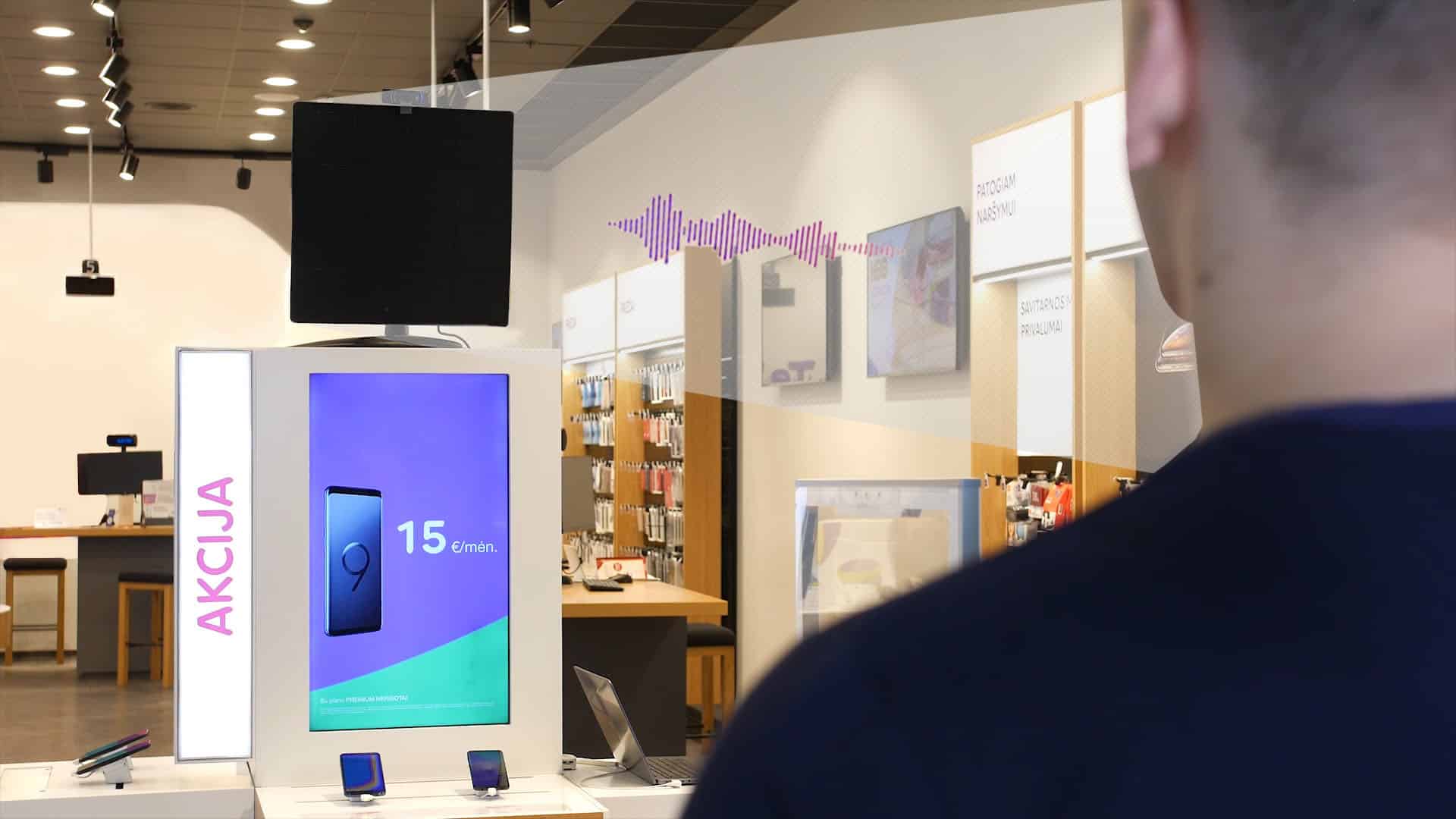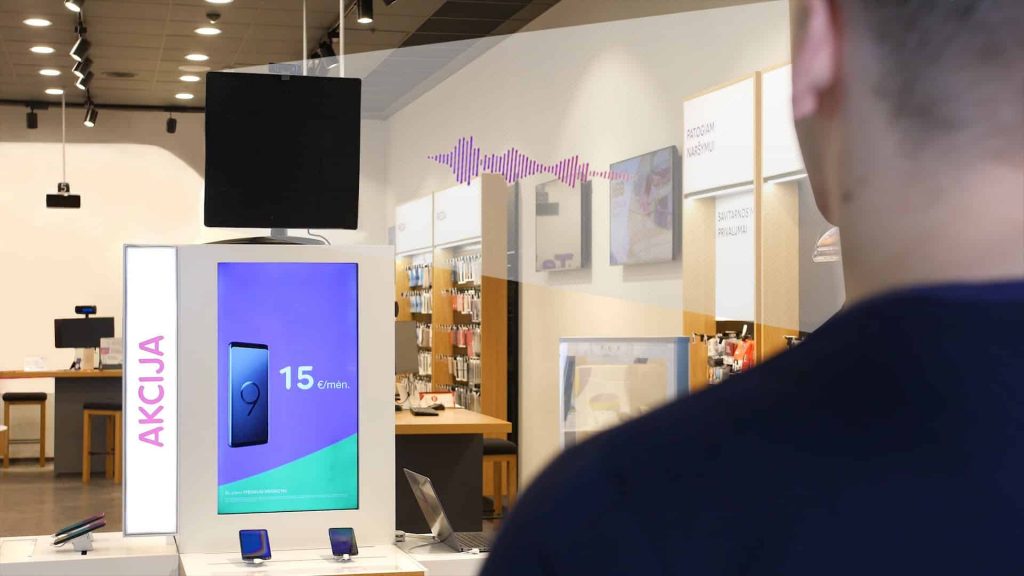 Attract more customers by adding audio to your visually striking signage display
Elevate your product awareness through directed audio to target a localized area
No risk of adding to ambient background noise 
Personalize the digital signage audio with messages of your choice
We recognize the value digital signage can bring with its wide range of applications and our goal is to boost the efficiency and effectiveness of results you experience with your display. Success with digital signage for you may mean an increase in product interest, sales, signups to your service. With the wide scope of benefits digital signage marketing can bring, it is crucial you provide yourself with the best possible foundations for your signage to be a success.
To make this possible, integrate the technology of directional sound to create a digital audio signage system that elevates your equipment to not only entice potential new customers visually but with audio too.
We like to push the boundaries to create a digital signage sound solution that will help make you stand out from your competitors. Applications include:
Shopping malls - Differentiate yourselves from competition and nearby shops by attracting passers by with your specific audio messages. Great for those who want to stand out in a large shopping mall with speakers that can operate at distances up to 15 meters.
Stores - Communicate unique messages to visitors for individual product placement promotions or various sections fitted with a digital signage audio system.
Banks - Instruct visitors without increasing ambient background noise so your employees can continue to work without being distracted.
Exhibitions & Trade Shows - Cut through the noise of a hectic environment with directional sound to people standing within the target radius of your audio signage display.
Airports - Emit directional sound to passengers waiting in line or down escalators so you can effectively communicate advertisement displays or important updates on flights and security.
Train stations - adjust your custom messaging so that it is unique to each train platform, waiting area or ticket queues.
Bus station & bus stops - reduce noise pollution in the city by using directional speakers besides digital signage to distribute messaging of timetable updates and optional advertising to those in the bus stop.
Public attraction venues: theme parks, cinemas, casinos - Promote advertisement or messaging important to your venue with custom audio without disturbing the general order in busy public venues.
Digital audio signage personalized like no other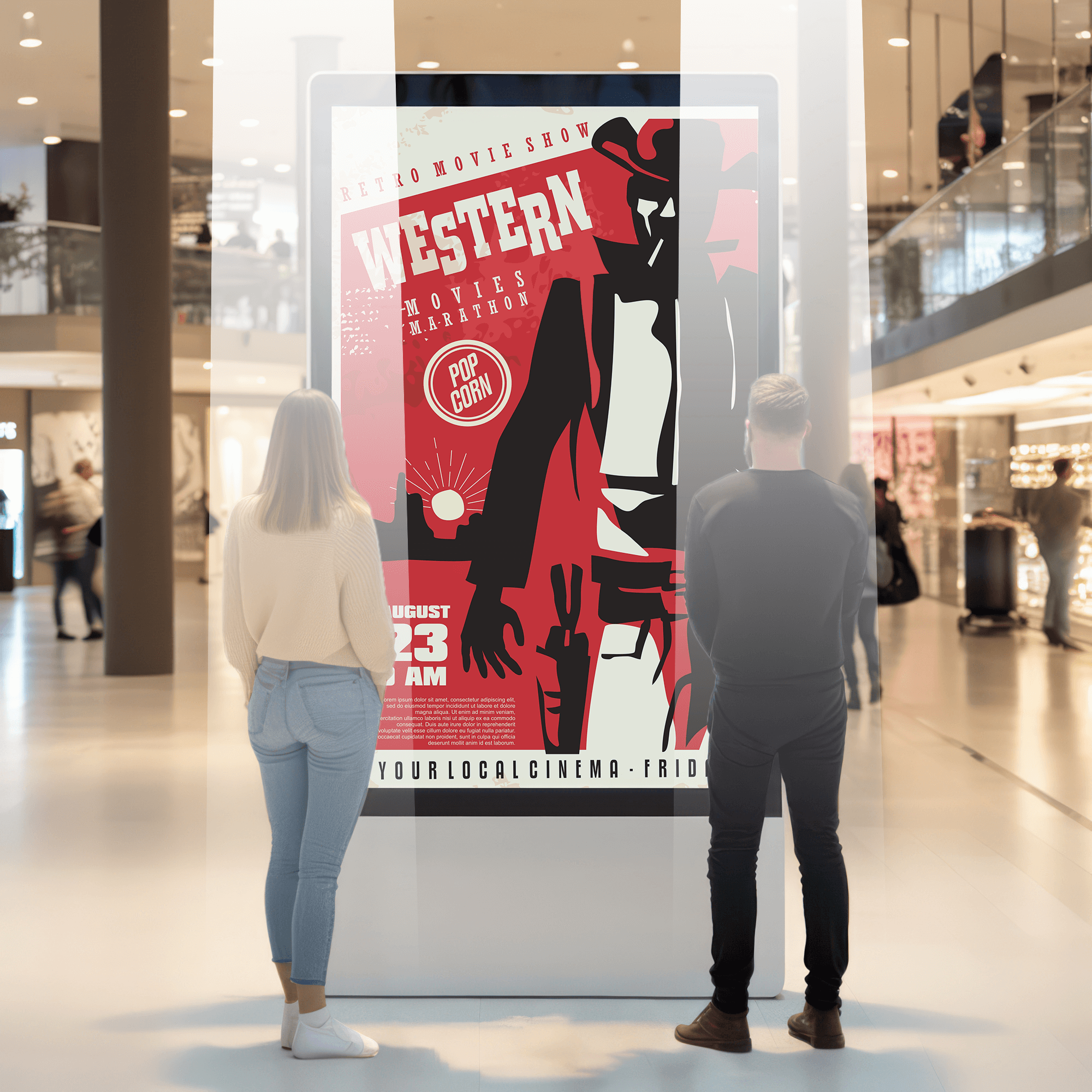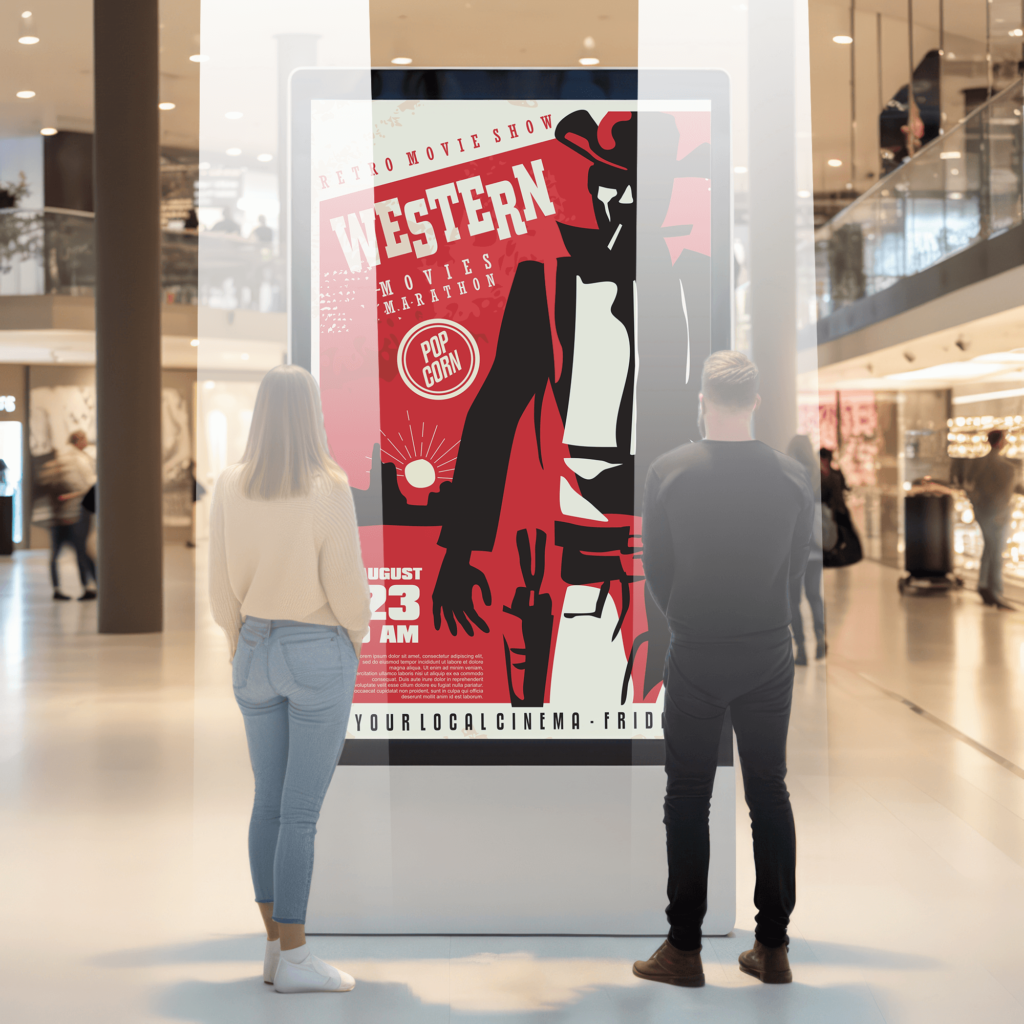 The versatility of digital signage is why we have strategically targeted this use case for our bespoke Focusonics® directional speakers. Increased personalization of sound messaging is a key driver for success with a digital audio signage system.
You possess the power of the specific audio you choose to emit to target customers. Text can be fed through a text-to-speech generator so you have free reign of customization, including altering the language.


If required, a system can be developed by our specialist team that enables audio personalization based on the camera recognition of individuals through facial features, age, gender and more. If this is of interest to you, visit our custom solutions.
The Focusonics® range of Directional Speakers
Focusonics® Model A speaker is best utilized over 3-15 metres and is generally a more powerful speaker. On the other hand, Focusonics® Model B speaker is ideal for short range application of 1-5 metres. Therefore, it is important to consider which Focusonics® Model speaker will help your digital signage display reach maximum engagement with potential customers. Both Focusonics® Model A and Model B speakers are designed primarily for indoor use. If you are planning to use it for an outdoor application, please contact us to discuss possible options.
What are Directional Speakers?
Focusonics® directional speakers work in a completely different way to conventional loudspeakers. Our range of speakers generate directional audio in a fixed and accurate shape, delivering the sound with precision to a targeted location. Not only is the audio delivered with clarity, crucially it does not increase the ambient noise within the nearby surroundings.