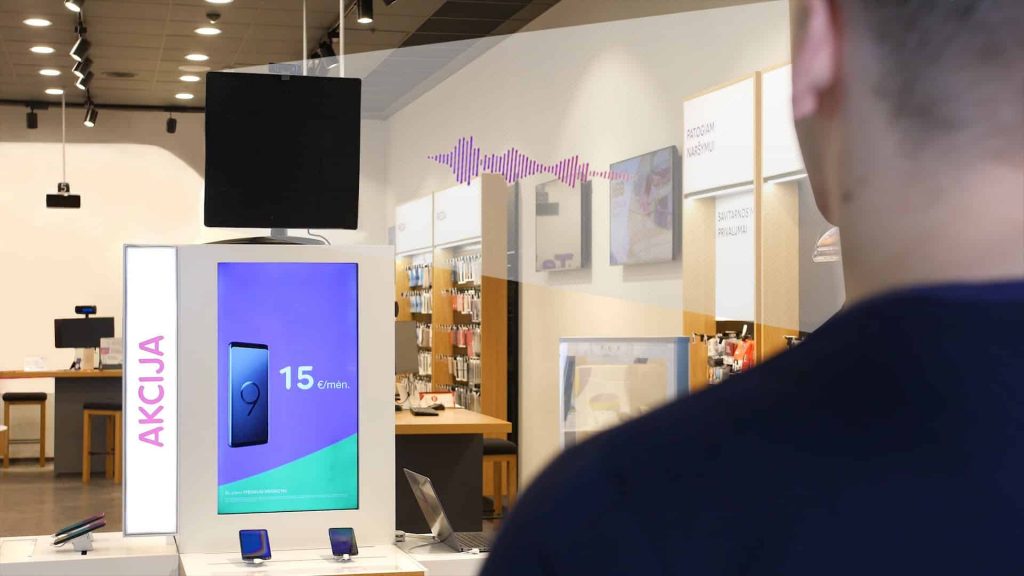 Digital signage is very often a captivating form of advertisement that is hard to miss. The digital-out-of-home (DOOH) market has accelerated in growth massively over recent times, with an ever-increasing number of screens and customer touch displays being used in stores across the globe. According to PQ Media, DOOH accounted for 28.3% of all out-of-home (OOH) ads in 2019, with this figure expected to rise to 38.3% by 2023.
Focusonics™ speakers can be installed next to digital signage to attract attention and localize music or other sound for the display.
The speaker can also be used for personalized marketing by combining it with computer vision for person detection and recognition. See our custom solutions for more information.
The Focusonics™ Model A speaker is designed primarily for indoor use. If you are planning to use it for an outdoor application, please contact us to discuss possible options.