Audio installation Forma_003
Focusonics® directional speakers made an appearance at the Kaunas Artists' House during the Contemporary City Festival AUDRA at the beginning of July. The audio system was integrated into the Lithuanian artist Donatas Norušis' sound installation "Forma_003" to explore the spatial qualities of the sound.
D. Norušis is an audiovisual artist who explores the sculptural qualities, materiality, and symbolism of sound. His artwork advances away from the soundtracks of linear time frames and toward a spatial body with the help of Focusonics® speakers.
The artist used several Focusonics® Model B sound-focusing speakers for the audio installation. Only when standing underneath the ceiling-mounted artwork could visitors hear the focused sound it was designed to make. The implementation is quite common and is often referred to as directional ceiling speakers.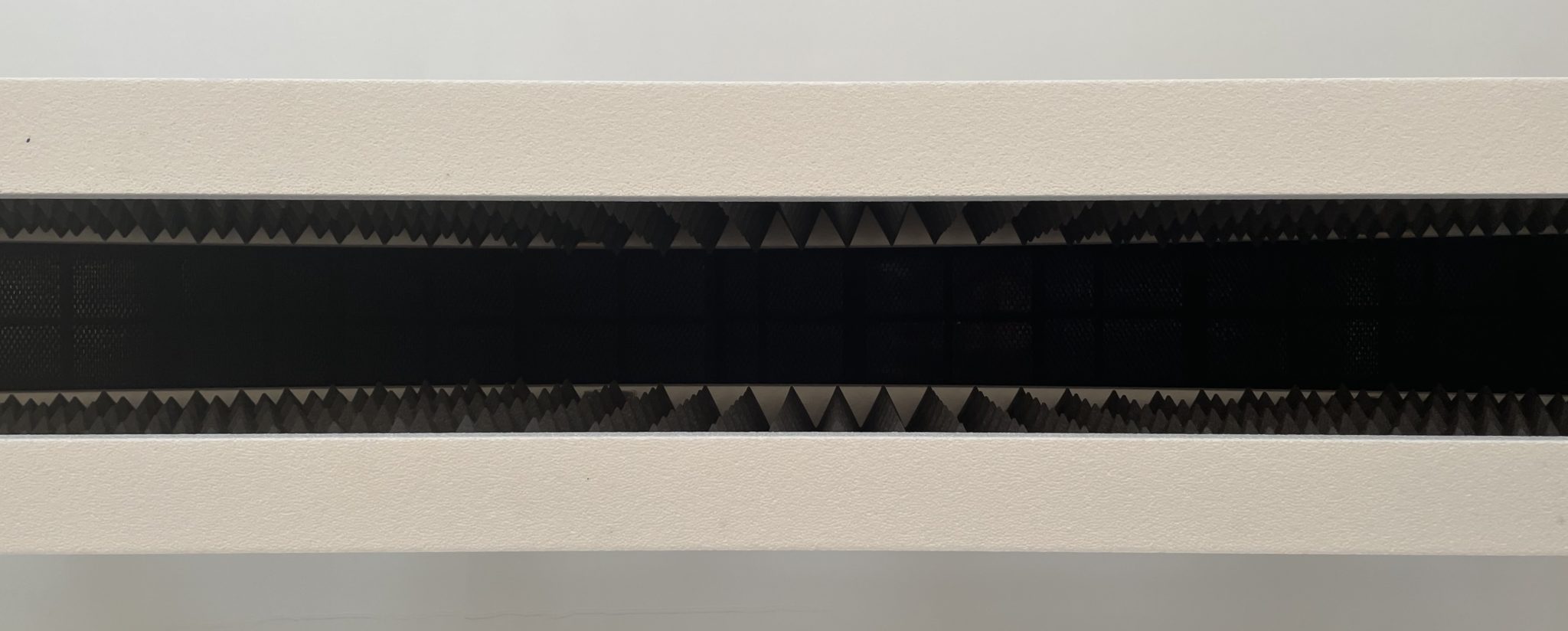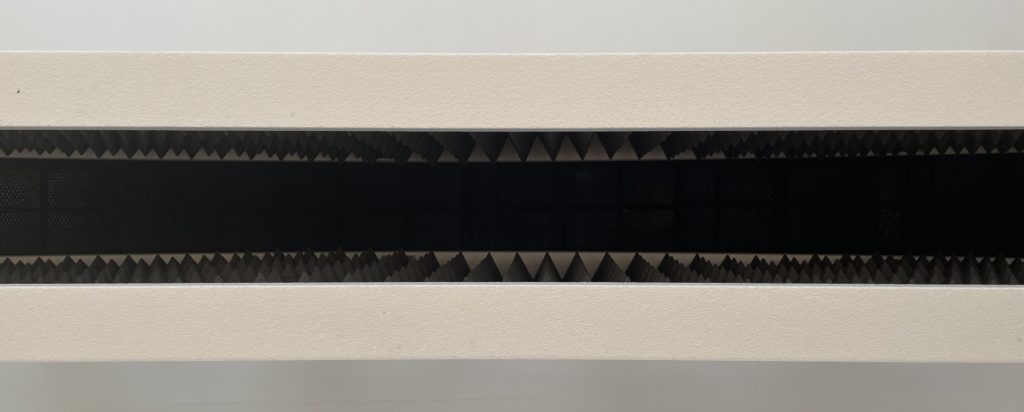 Other applications
Although on this occasion Focusonics® speakers were incorporated into a sound installation, the focused audio system has many other applications. Retail, innovative museum exhibits, and digital signage applications can all benefit from its implementation. With the help of a clear, precise beam of sound, directional sound speakers provide the chance to target the audience more precisely with music, sound effects, or personalized messages.
The smaller version of the Focusonics® audio system, Model B, was installed as part of Donatas Norušis's sound installation "Forma_003". Because of its size, it is best suited for over-the-head installations, where operation distances are relatively small. The larger Model A is designed for applications where reaching people from a larger distance is needed as its beam can reach up to 30 meters distance.
It is possible to implement the Focusonics® sound system as a museum solution to improve the visitor experience by offering personalized interactions based on the system recognizing visitors' biometric characteristics, or develop custom solutions based on your needs.
Contact us right away for the chance to turn your ideas into reality.