The face – the number – the word
In 2022, Kaunas will become the European Capital of Culture. Throughout the year, over a thousand events will take place around the city including several internationally-known artists, such as Yoko Ono, William Kentridge, and Marina Abramović. Kaunas V. Kudirkos Public Library has joined the opening program and introduced an interactive art installation, incorporating the use of Focusonics directional speakers, for "The face – the number – the word" (lit. "Veidas – skaičius – žodis") that took place at the end of January.
Based on artificial intelligence technologies this art installation features the first-ever robot poet that writes prose to the library's visitors in Lithuanian. To prepare for the exhibition, the robot's algorithm was sent through the library's archives to analyze thousands of pages of existing Lithuanian literature. On the day of the event, the poet analyzed a visitor's face and composed a text inspired by its features. These texts have been collected and are on the track to becoming an AI-generated prose book.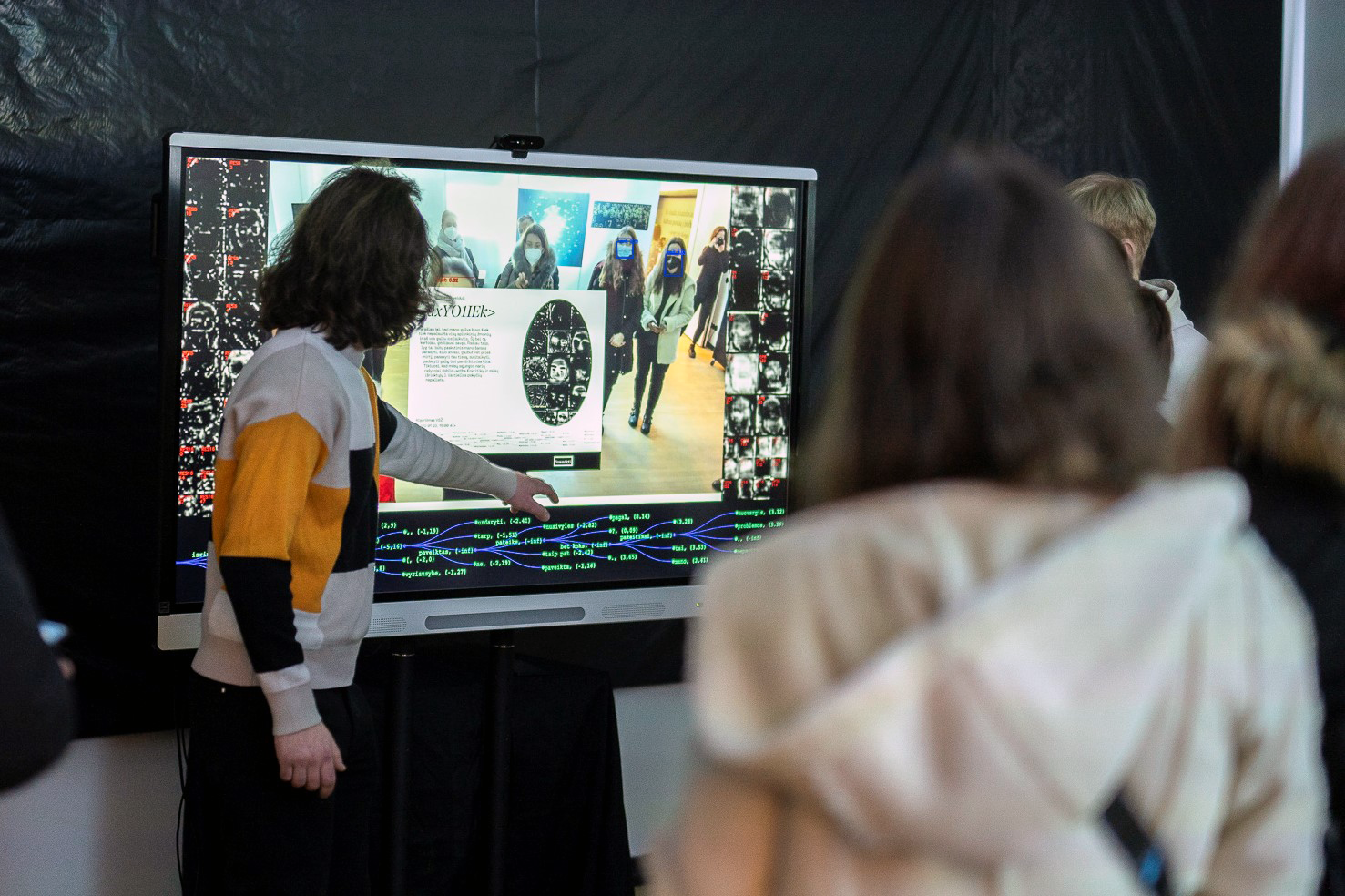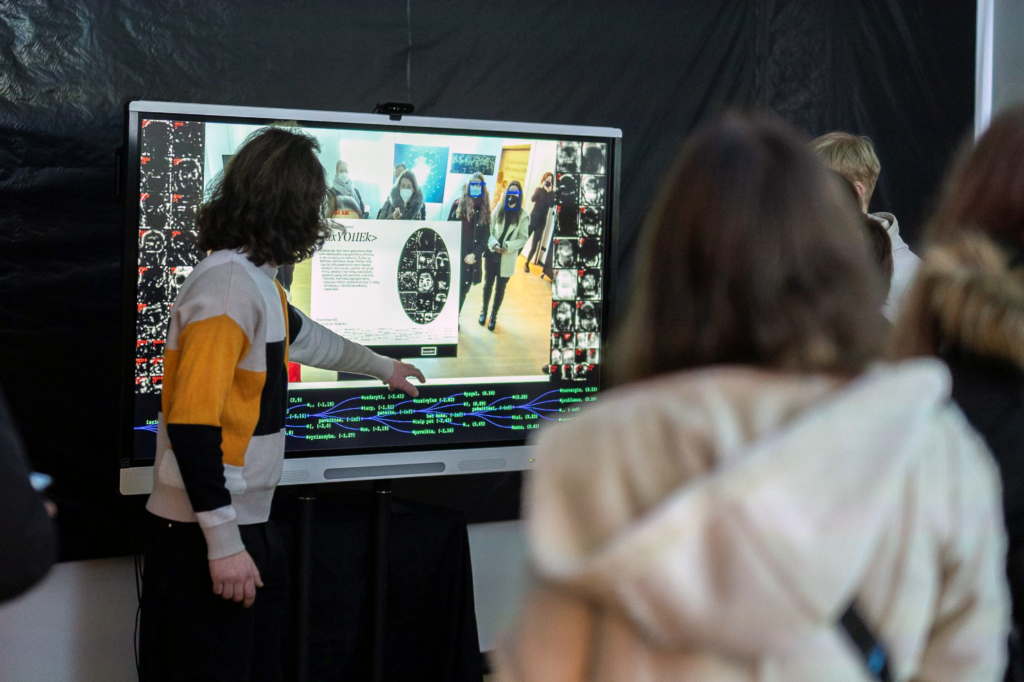 According to the authors, the installation demonstrates how a robot's visual sensory system sees a person, how it understands language, and what its writing is built on. This is the first artificial intelligence algorithm in Lithuania that can "speak" Lithuanian, and the first one in the world that can write prose based on human facial characteristics.
To attract more people, the authors have used two Focusonics® Model A directional speakers. While one of them faced Liberty Avenue and broadcasted newly created prose, the other one transmitted writing-related ambient sounds inside. The technology behind it is based on audio spotlighting – the listener is engaged in music when they are in the sound beam, but there is no sound when they are only a few feet away.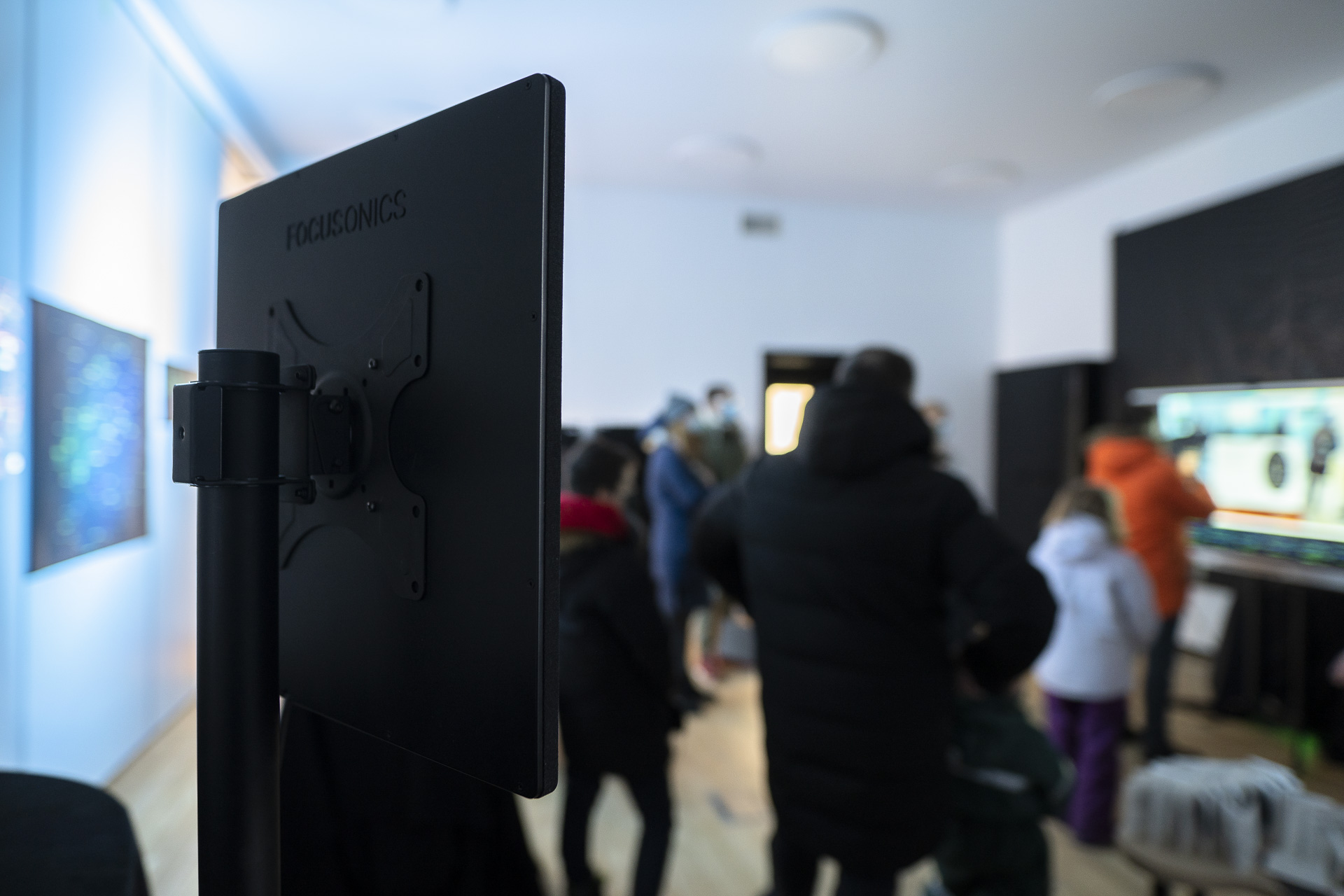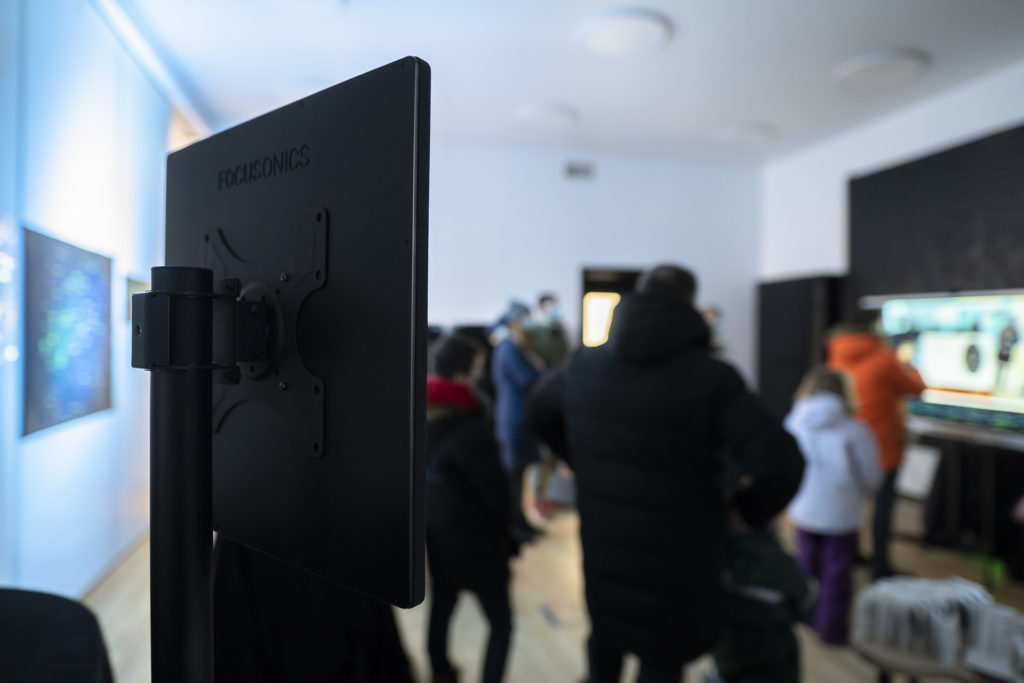 Needless to say, the attention-grabbing ultrasonic speakers successfully attracted passers-by. Tens of people were lining up at the library on a cold winter weekend to meet the robot poet. Due to limited time slots, not everyone got the opportunity to hear what the robot has to say inspired by their faces. Luckily, the authors are planning on returning the installation to celebrate the publishing of the prose book.
Other applications
Besides exhibition venues, focused sound can be successfully implemented in retail applications, public warning systems, and control centers. Get in touch with us now to talk about the possibilities of bringing your concept to reality.