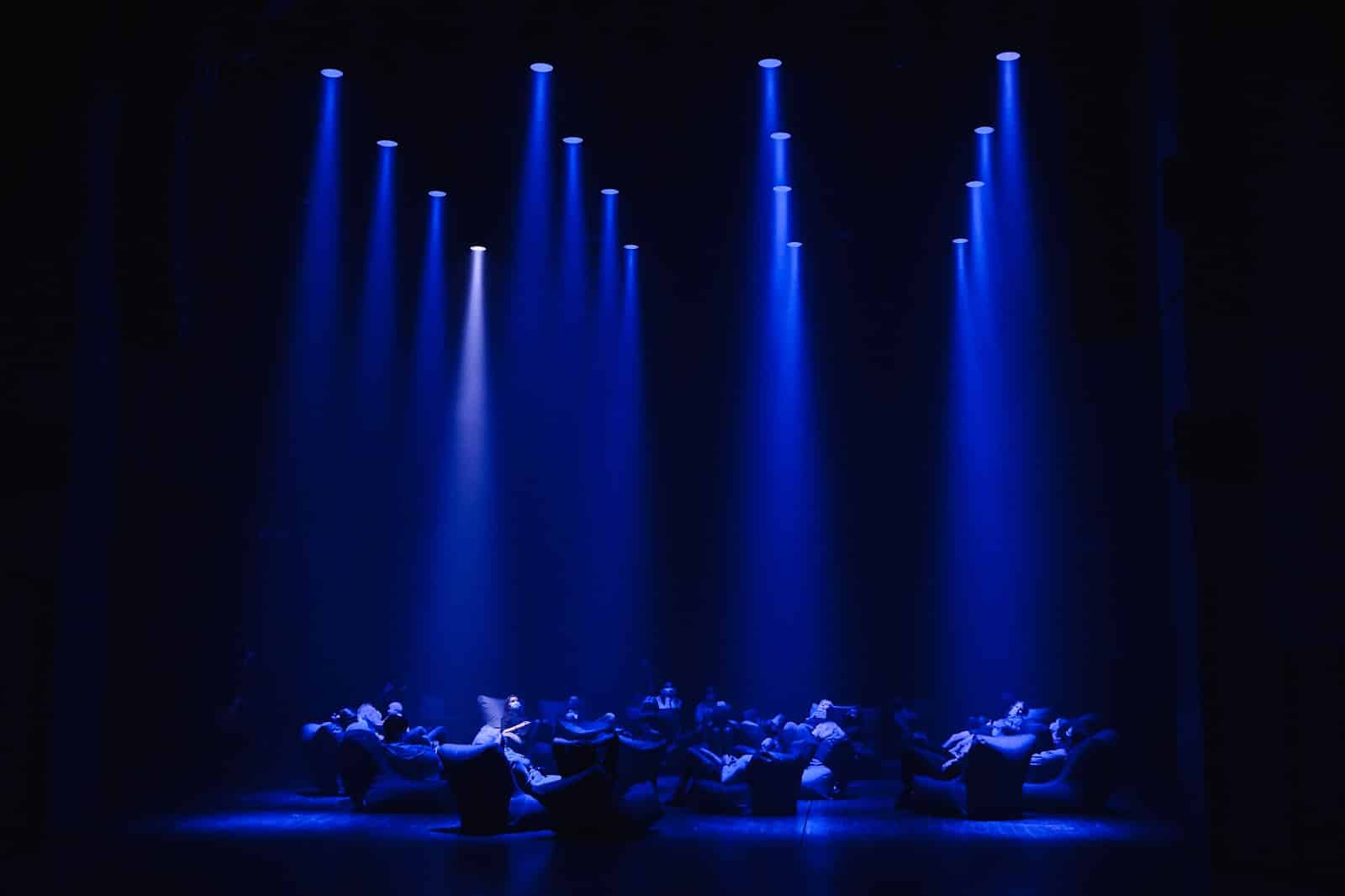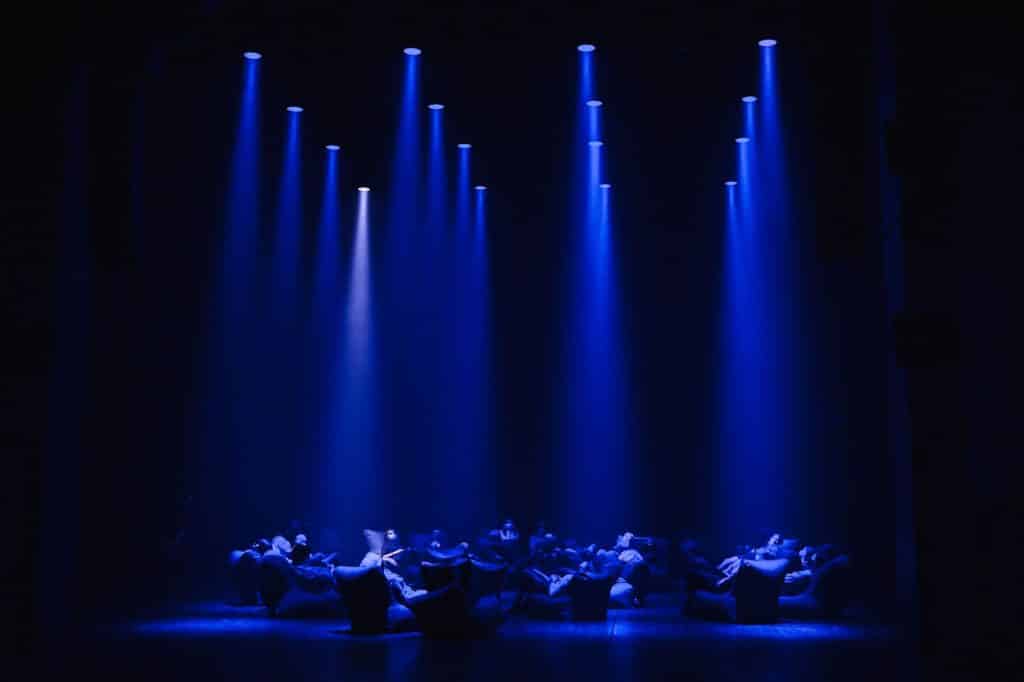 Nida School Chronicles
This fall, the Focusonics® team had an opportunity to work with the composer Jonas Jurkūnas and playwright Kristina Savickiene to bring the idea of a journey through sound and light to life. The directional speakers were used to create a sound installation for a phonic contemporary opera's Nida School Chronicles collective rehear.
Throughout the summer of 2021, the general public was able to attend this contemporary opera performance in Nida, Lithuania. Designed as a sound route conveying Nida's history, it was based on authentic residents' stories, portraying day-to-day teachers' life between the years 1923 and 1944.
After the summer opera was revived as a collective record rehear in Klaipeda Drama Theatre. Filled with parametric sound and light beams it illustrated sand, water, wind, and electrostatic landscapes intertwined with actors' voices and orchestra performance. Binaural beats and cinematographic music composition created a feeling as if the act was being performed in front of the visitor's eyes.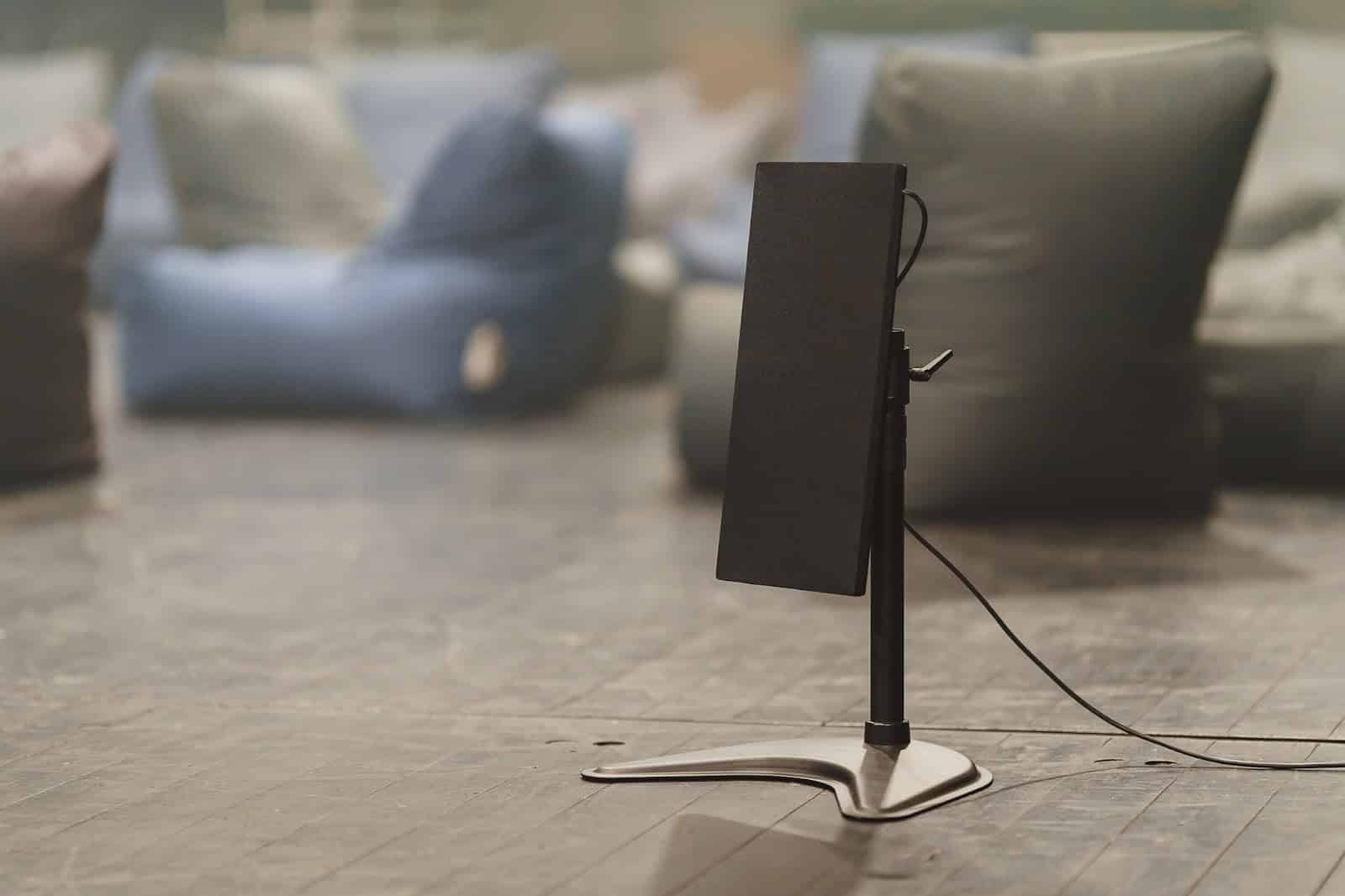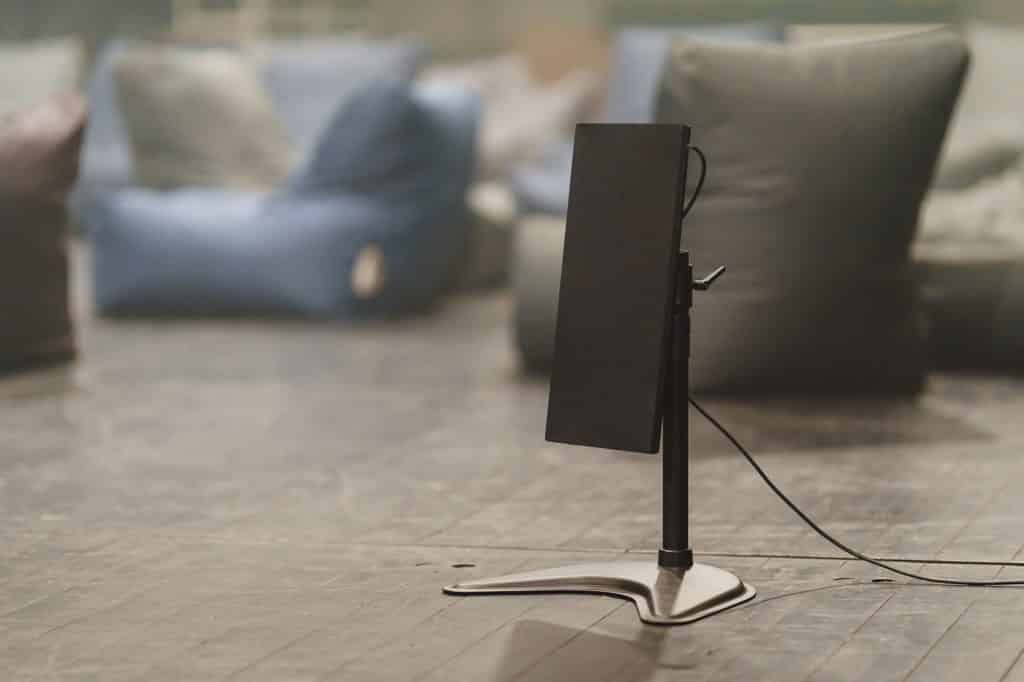 During the performance, two Model A speakers were used for the sound installation. It is a larger version of the speakers well suited for operation over greater distances, ideally ranging from 3 to 15 meters. A localized beam of sound allows for the creation of a unique sound effect, personalizing the experience for the visitors. A smaller Model B version is able to create the same sound effects in less spacious areas with an operating range between 1 to 5 meters.
Focusonics® ultrasonic speakers were designed to focus sound to a narrow beam that can reach the audience several meters away from the speaker. Although within the range of the beam the listeners are able to hear everything clearly, a few steps out of the beam no sound can be heard.
Other applications
Directional speakers are well suited for sound installations in museums, office environments, and public address and warning systems that require active noise control. Contact us today and let's start working together on your idea.