Focusonics® directional speakers made an exhibition appearance: this time, in the realm of innovative technology and digital transformation. These audio devices were showcased at the opening of the Digital Innovation Center (SIC) in Klaipėda's "Lighthouse hub", on June 2nd, to demonstrate an immersive sound experience of directional speakers.
The Focusonics® ultrasound speakers were displayed in the Sensory Technology Exhibition, the first of its kind in Western Lithuania. Visitors were treated to diverse innovative exhibits, including BrainAccess devices, 3D printers, virtual reality glasses offering various experiences, and the Focusonics® speakers, among others.
For the exhibition, two Model A ultrasonic speakers served an integral role in creating an immersive sound experience for attendees. Both of the speakers emitted distinct audio tracks, and despite being one meter apart, the sound localization ensured that only individuals positioned within the sound beam could hear the respective recordings. The technology allowed guests to delve into the realm of concentrated sound where, despite being surrounded by various noise-emitting technological exhibits, listeners could hear clearly detailed sounds from the speakers. At the same time, just a few steps away from the audio beams no sound could be heard.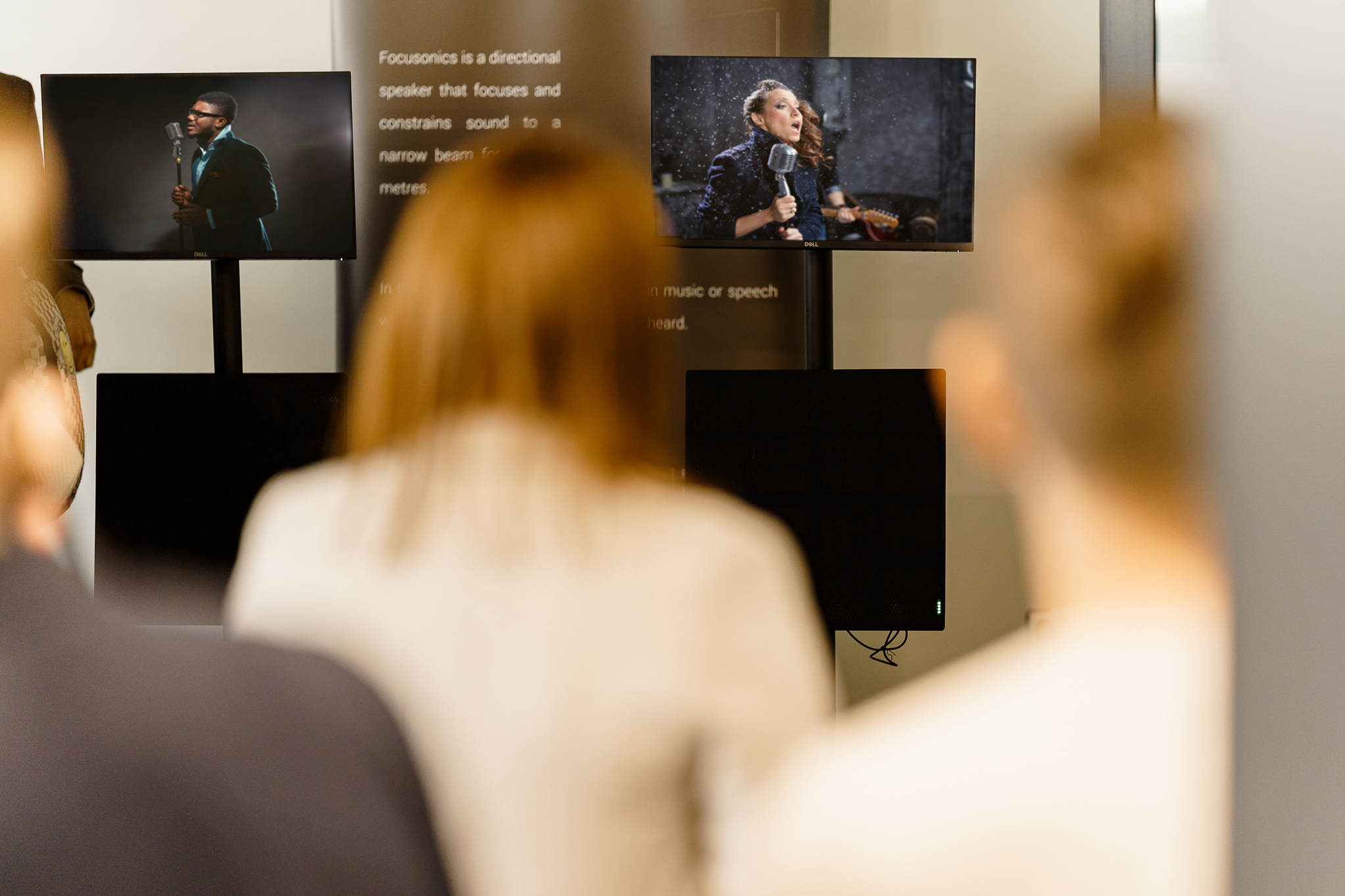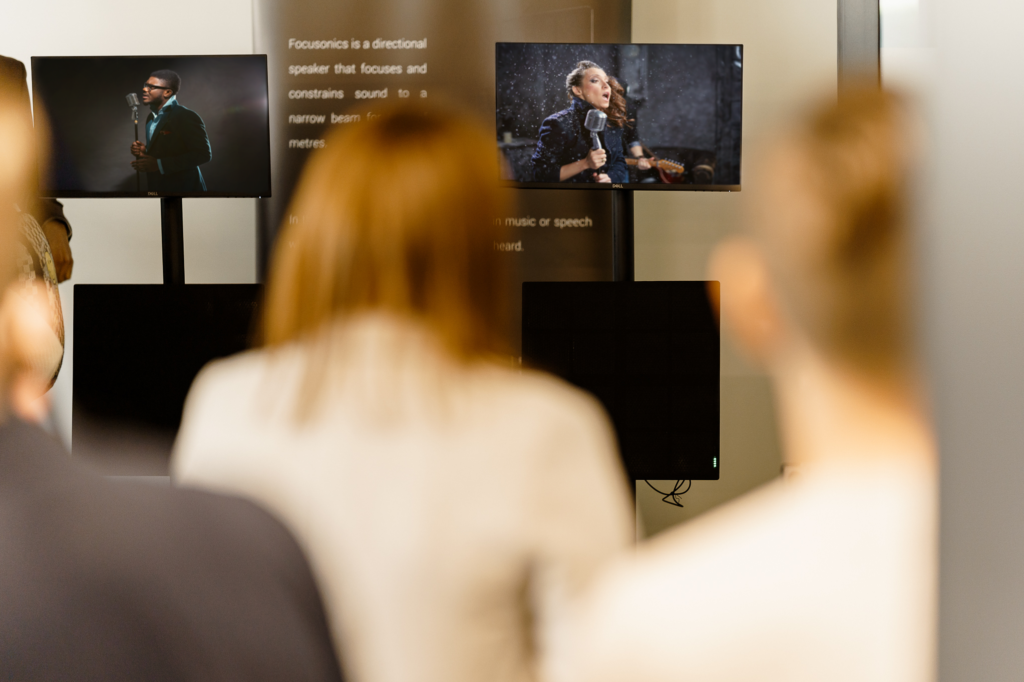 Owing to their size, Model A speakers are perfect for larger areas where sound needs to travel between 3-15 meters. They are particularly effective in situations requiring attention-grabbing, like command and control centers, exhibitions, and showrooms.
The smaller Model B speakers are optimized for operations within a distance of up to 5 meters. These speakers find their sweet spot in settings where they can be installed overhead, such as museums.
The use of Focusonics® speakers and other innovative technological exhibits demonstrates how cutting-edge technology can be leveraged to enhance people's experience of the world and facilitate a deeper understanding of the vast possibilities within the digital realm.
To learn more about Focusonics® directional speakers and the possibilities to incorporate them into your projects, please feel free to get in touch with us.